This is my final post reviewing product we were lucky enough to have used in 2014.
I am now working on our 2015 clinic schedule, please contact me if you are interested in adding your location to our travel schedule.
Reviews con't
SRM Power Meter: The best power meter on the market, it's the most accurate and still the gold standard for all power meters.
The SRM assembly is sealed against rain, sand, mud, and cleaning, doesn't drift with temperature fluctuations, and the auto offset really works.
You do lose the ability to quickly change the chainring on the trail since you have to pull the crank to change the chainring. It's a super-quick job, but you need to have a larger allen wrench than I typically carry on the trail.
Pictured below the SRM is the normal XX1 spider and chainring. SRM utilizes a 110 BCD so the the XX1 chainring will not fit. A Wolftooth or Race Face wide-narrow chainring is used instead and a 30tooth ring is the smallest that will fit on the SRM spider.
Regular
CarboRocket
Energy/Electrolyte Drink:
I use this for shorter rides/races, or rides with breaks; social all-mountain style or all-out races under 1.5-2 hours.
More sodium - 300+ mg of sodium per serving
2:1 ratio of Maltodextrin to Fructose - Research proven to let you digest 50% more carbs
Mixes instantly - Even in cold water! Easiest mixing drink available
Full spectrum of electrolytes - Sodium, magnesium, potassium and calcium
All Natural - Vegan - Gluten free, the only drink that still goes down smooth after 12 hours of racing in the sun
CR 333
: I switch to 333 for long base rides or rides where you are on the gas for hours, endurance rides and races.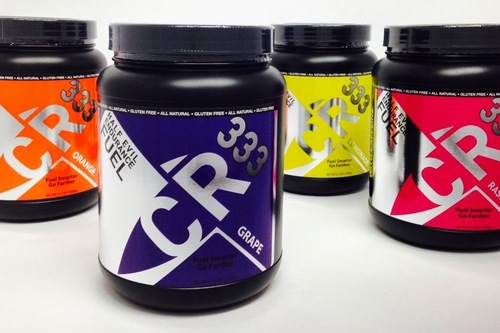 D
iaz says it best, "it's just magic". It's actually a very scientific combination of everything you need to ride without having to eat gels or solid foods.
The all-in-one, mild tasting on-the-bike drink. Start with ~2 scoops per bottle, 222 calories and adjust up to 333 an hour depending on intensity and how many calories you can digest per hour.
Favorite flavors = Grape (no caffeine) and Raspberry (50g caffiene per 333 calories)
4.5g BCAA per 333 calories
1.6g Electrolytes per 333 calories
Rehab Recovery: After any workout.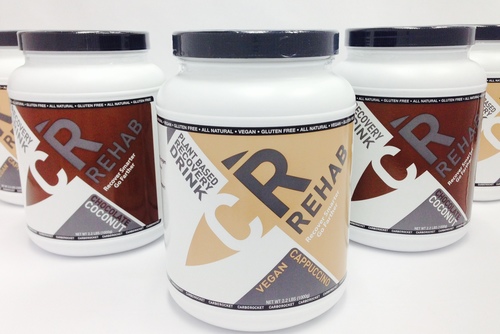 Favorite flavor = Chocolate Coconut
4g BCAAs
New Electrolyte RocketLytes: This is great when hanging out in the sun, for hangovers, or any time I need electrolytes without additional calories.
Diaz all wrapped up after a cross race. Utilizing 2 knee wraps and the Y (splitter) hose.